Polygon (MATIC) has maintained its stance above $0.50 despite recent bearish pressure which some observers suggest could see the token fall below the support level. 
At press time MATIC trades at $0.51 after recovering a slight decline below $0.50 this month. Despite this, MATIC holders have transferred their tokens to exchanges without signs of a change in the future.
The Ethereum layer 2 network has had a slow year trading similarly with other altcoins following wider market squeezes. The token is down by 1.08% in the last 24 hours and 5.95 over the past month.
Bulls celebrate renewed activity 
Bulls have struggled to maintain the pressure to push tokens from $0.48 above the $0.50 level. The last few days have also shown multiple metrics that point to increased bullish activity like volumes and network activities.
The last 24 hours have seen an 18% increase in volume across major exchanges and is ranked 13th in that metric when compared to major coins. 
Data from on-chain analytics from CryptoQuant shows that Polygon recorded 4,621 transactions on Sept 22 marking its highest point in 50 days. 
As the demand for the token surges, bulls are keen on a potential increase to prevent any mass sale occasioned by the reported token transfer to exchanges. 
It is worth noting that the increase in network activity has not been on the same level since Sept 22 as it has failed to hit the 4,000 daily mark in the following days.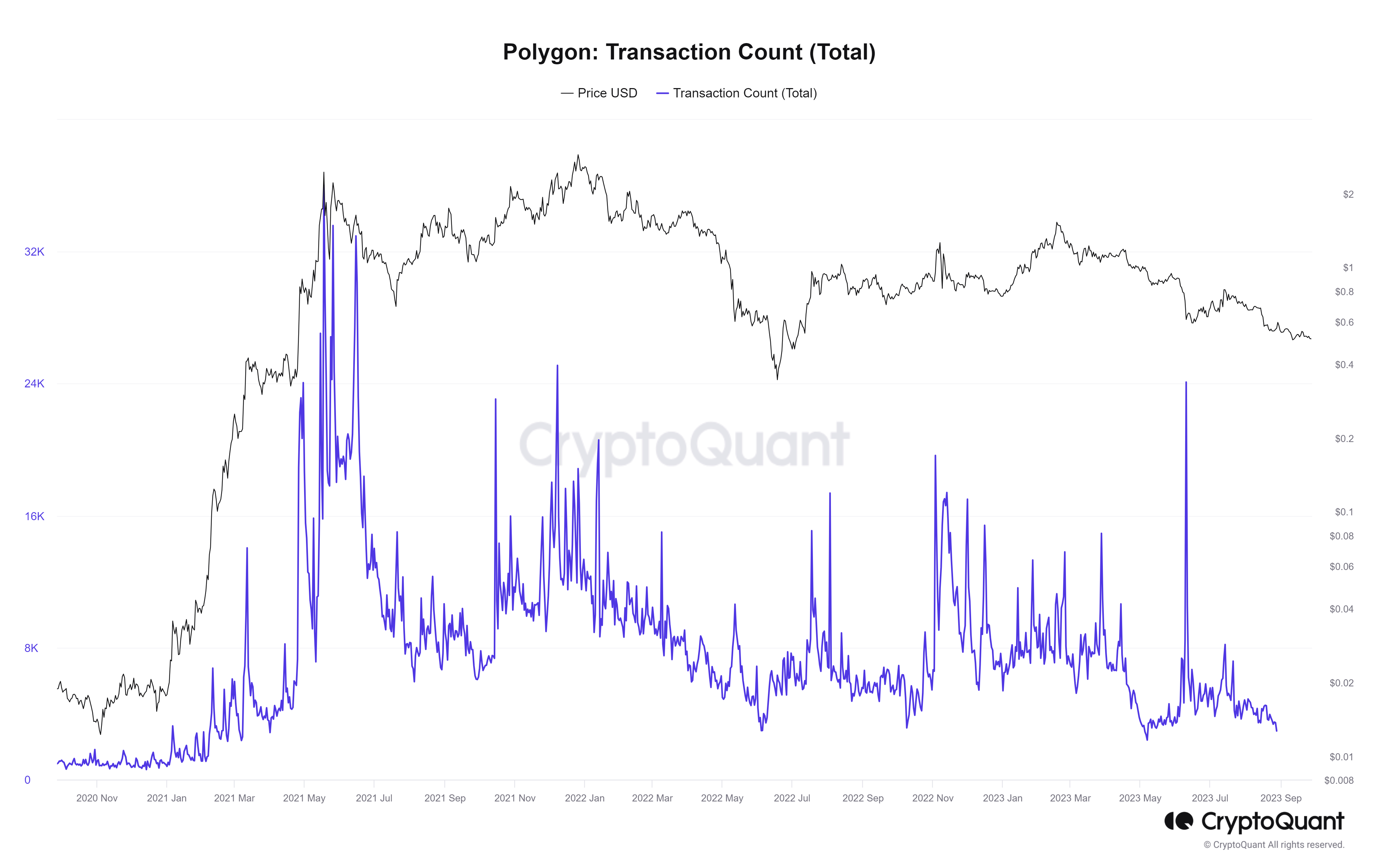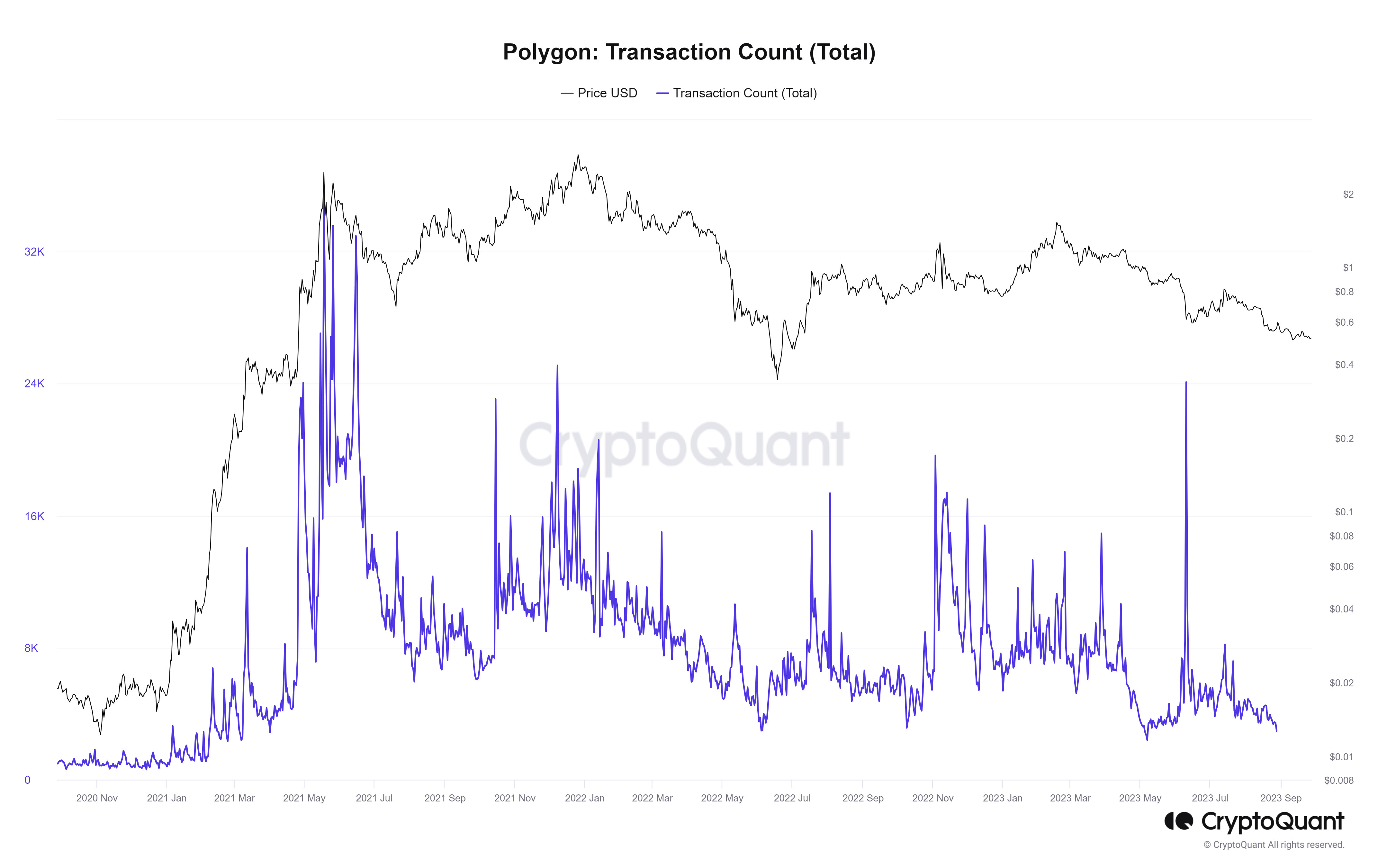 The network faced upsets when Binance announced plans to delist Polygon's non-fungible tokens from its marketplace on Sept 26. Within the next three days, MATIC holders over 3.5 million tokens to exchanges bringing up sentiments of a sale. 
The transfer of tokens to exchanges by holders usually points to a sale when the price becomes decent. If the network fails to maintain the drive, observers to a slight drop below $0.50. 
Developments in Q3 can support bull pressure 
Polygon like other Ethereum scaling solutions has rolled out new upgrades in recent months. On August 11, the company announced the release of zkEVM testnet, a collaboration between Polygon Labs and Immutable.
The release is pivotal to blockchain gaining and described as a perfect system for scaling, renewed security, and reduced costs.
Another major rollout by Polygon is the Lufthansa Uptrip Loyalty Program launched to reward users in the form of NFTs for flights. 
The program gives users specific collections which once completed offer unique and tailored rewards including business vouchers, free miles, etc. 
"Users will be able to choose from hundreds of cards of Cities (Lisbon, New York, Rio de Janeiro, Singapore and more), Airplanes (Airbus A320, Boeing 747, Embraer 190) and Specials (fly on New Year's eve, cross the North Pole, etc"